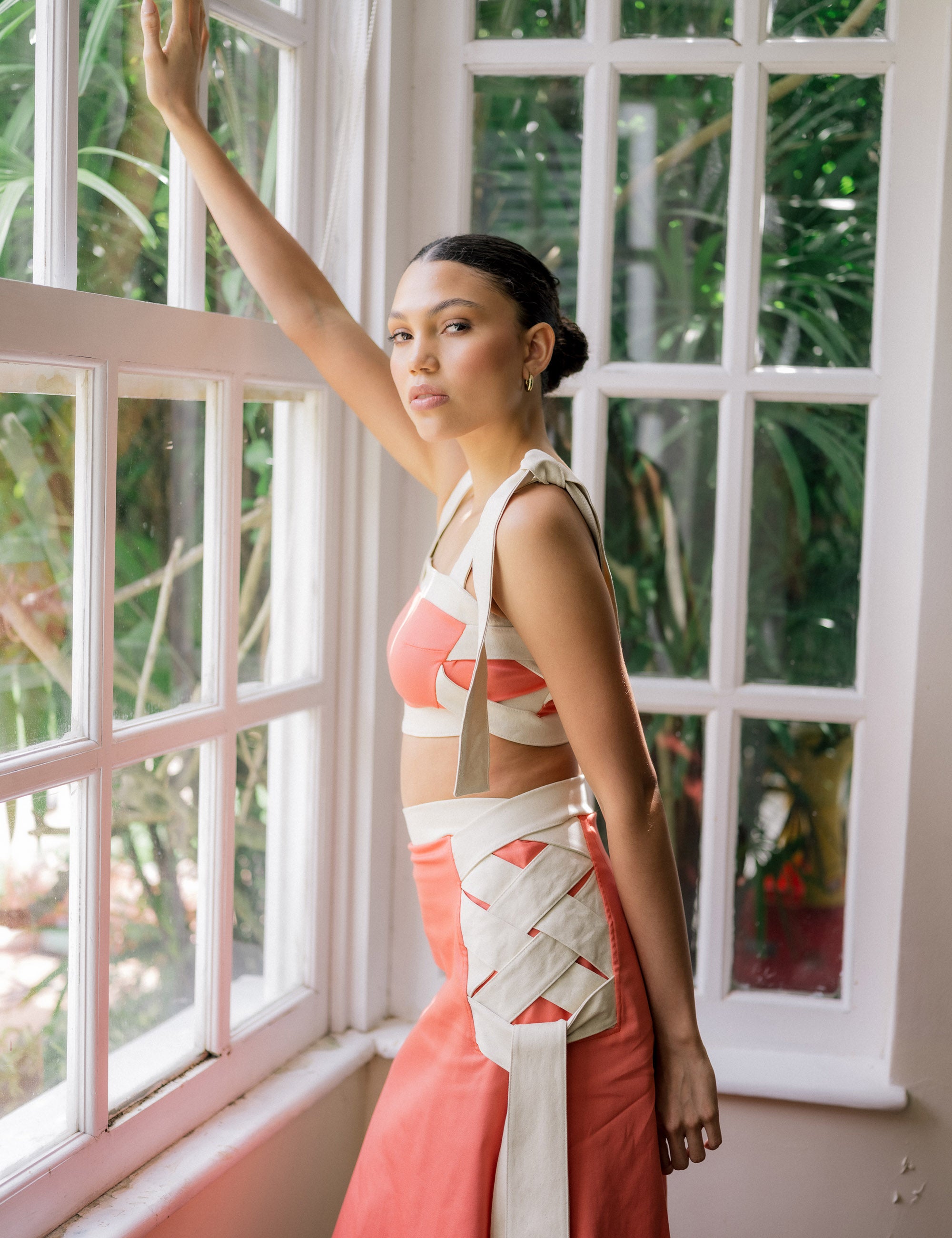 Description

Made to Order

Shipping & Returns
Discover the unique look of our CROIX TOP. Featuring a side-braided design, contrast straps, and a modern fit, this crop top will have you looking and feeling your best. Dare to express yourself with this Synesthesie collection piece - the perfect way to add a touch of style to any look.
Made From 100% Thin Strech Denim Fabric

Hand Wash Only.

Valentina Gordon Pieces Run True To Size.

Made In Venezuela
Valentina Gordon is committed to sustainability, avoiding overproduction and reducing waste through a made-to-order business model for both retail and wholesale. Transparency is a priority throughout the entire process, from pattern making to finishing each timeless piece with excellence. To adapt to changing trends and preferences, Valentina's proposal includes an annual collection and three drops with refreshed silhouettes and color palettes. Sustainability is not a trend, but rather an obligation and a necessary path for Valentina Gordon's fashion project.
Once your order is processed, we will send you your shipping confirmation via email with an outline of when the order shipped, along with a tracking number. As soon as we receive your order, we work as quickly as we can handle, prepare, and get all shipped out. Allow us 48 hours to ship it, orders placed on weekends and holidays are processed on the next business day.
After we process your order, we'll send you an email confirming that your items have shipped, including a tracking number and details about when the shipment was made.
At VALENTINA GORDON, our priority is your satisfaction with every purchase. We understand that sometimes things may not work out, but we've got you covered. We strive to make the return or exchange process hassle-free for you. You can return any unused merchandise in its original condition, with tags attached, within 30 days of receiving your order.
All orders must be returned in the best condition with the invoice included in the package. We will not accept pieces that have been washed, worn, or altered. 
*Please note: Returns that do not meet our policy will not be accepted and will be sent back to the customer.
---
FAQ
What is a Made-to-Order Item?
Our Made-to-Order items refer to pieces that are crafted only upon receiving an order. The aim behind our Made-to-Order selection is to reduce carbon emissions, aligning with our sustainability goals. We offer a diverse range of sizes, covering S to XL.

It's important to note that all Made-to-Order items involve a production period, which can vary depending on the choice of fabrics and design.
Production timeframes may vary depending on when you make your purchase, usually takes 5-7 business days to finish the garment and be ready to ship it to you.

Prior to making a purchase and placing an order, we strongly recommend thoroughly reviewing our Made-to-Order policy as well as the product page for the specific garment you intend to purchase.
How long does it typically take for an order to be shipped after it's placed?
On average, the processing time for Made to Order items is 5-7 business days. You'll receive a confirmation email as soon as your item is ready for shipping or pickup. If you opt for shipping within Venezuela, please anticipate approximately 2-3 days for delivery. For international orders, expect a delivery timeframe of 5-7 days. It's important to note that delivery times may vary depending on the destination country.
Can I provide my own measurements for the style I want to purchase?
Certainly. While we primarily work with regular sizes, you can share your measurements with us, and we'll assist you in finding the ideal fit. For this customization you can contact us through whatsapp chat.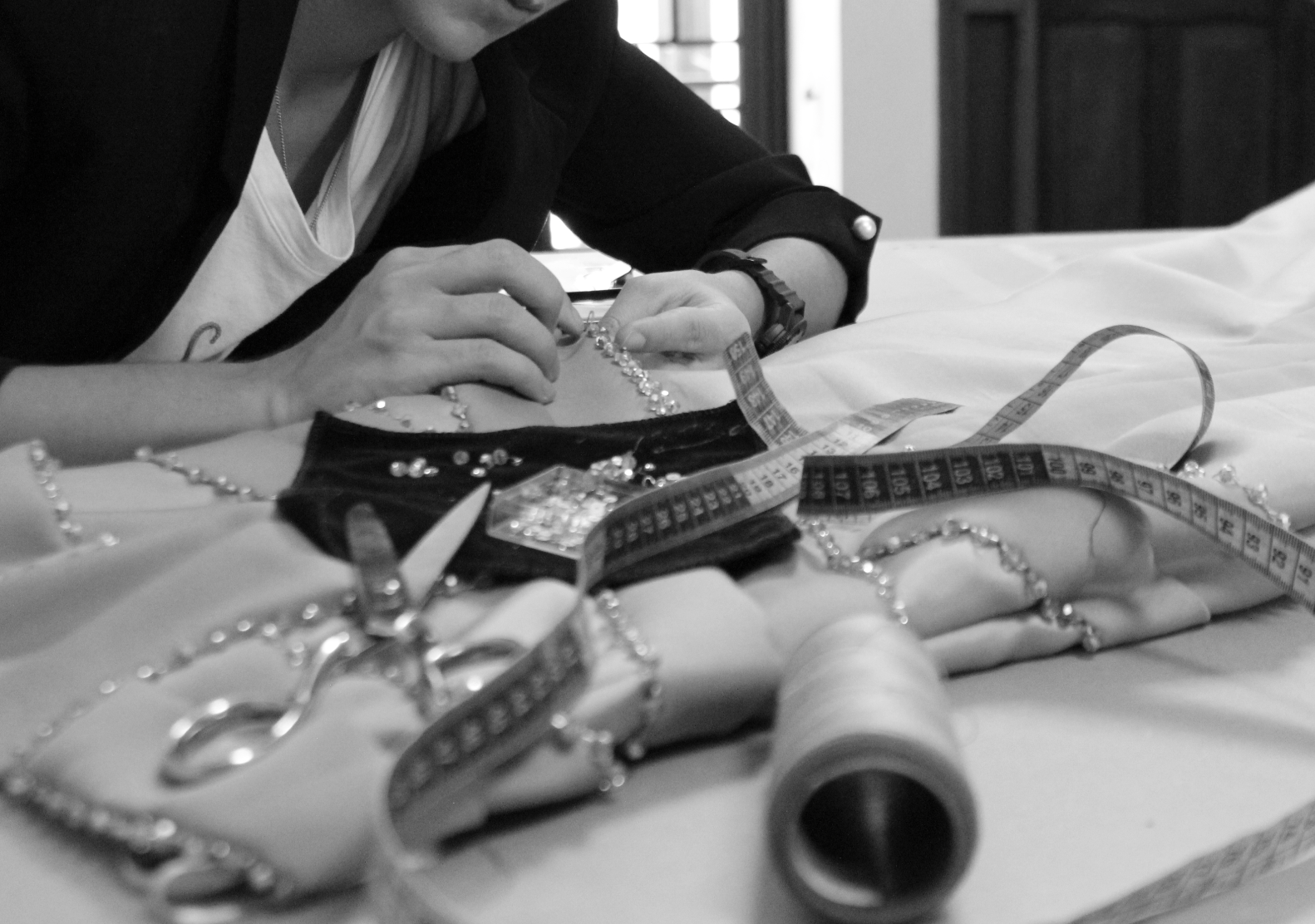 Fashion Concious
OUR MADE-TO-ORDER MODEL
At the core of our business model is the principle of producing items on demand, whether for retail or wholesale purposes. Our aim is to uphold sustainable practices by steering clear of overproduction, which in turn helps minimize waste and align with the #zerowaste movement.
Quality and Attention to Detail
TIMELESS DESIGNS
We're dedicated to creating designs that enhance a woman's natural elegance. Our goal is to design timeless pieces that stand the test of time and flatter every woman. We pay close attention to quality and craftsmanship to ensure that every piece is made to last and celebrate a woman's natural beauty.